I loved Gatsby. When I was sixteen, I named my first car after Fitzgerald's famous character partly because I was enamored with my English teacher and partly because I liked the book. Gatsby was my first love, chipped paint and all. The day I got my driver's license, my father handed over the keys to his twelve-year-old car.
That first Monday after I received my license, I drove to school with pride, sunglasses perched on my nose, hair gathered in a pink pony tail, my backpack sitting in the passenger seat. I had the windows down so I could stick my hand out and wave at those poor souls that had to walk to school. Singing jauntily, I swung into a parking spot between two cars … and bam! I hit the car on my left. My heart dropped to my feet.
What a beginning!
The car I hit belonged to Brad, a yearbook committee member. He didn't speak to me – for about a month. During that time, he also made sure to take pictures and put them in the school yearbook pictures page captioned Ups and Downs. My disaster captured for posterity.
In adulthood, maturity and distance have lent a sort of fondness to the memory. Brad ended up being my senior prom date. So, in my musings about Gatsby, I dwell on the happier times.
I'd love to be able to recapture those moments at whim, at the tips of my fingers.
But our school yearbooks were the traditional paper books and mine is stored somewhere up in the attic. In the future, when my students want to bring back a memory, they'll have it at the tips of their fingers – because they have SchoolFlicker, the paperless yearbook.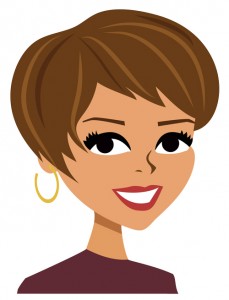 Memori –
School teacher, young parent, erstwhile student, and resident of the blogosphere.
---