I had a conference with my son's home room teacher yesterday. On the way out, I ran into Principal Dr. Dreyfus (my son calls him Dr. Doofus, and while I reproach him verbally, in my mind I congratulate him) in the hallway.
"Seriously," I told Dr Doofus, "You need to start going green."
"What?" he asked.
"Your yearbooks. All the parents at the last PTA meeting talked about school yearbooks getting too expensive."
"Well, can't help it. That's inflation. Rising costs and all that."
"Dr. Doo . . ."
"Huh?'
"Dr Dreyfus," I hurried to correct, "You have so much excess inventory from last year. Go green."
"Do you want our school yearbooks to turn green? What are you talking about? I liked the gray cover from last year."
I suppressed a giggle. "I mean make your yearbook online. No paper. No waste. No extra books. No trees killed. The school where I teach has done it. Get it?"
"I don't know," he scratched his bald head.
"Guess what, go completely digital and the local paper might feature you as a visionary principal."
He smiled. He got it! "Ah, now that you've explained it, the online school yearbooks, whatever they are, sounds good."
"It is. It is. It's SchoolFlicker, the paperless yearbook!"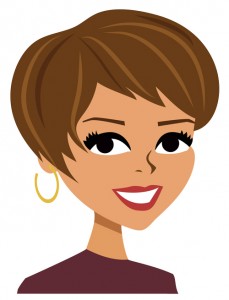 Memori –
School teacher, young parent, erstwhile student, and resident of the blogosphere.
---